Nissan Leaf Battery
Charging Times, Battery Life, Engines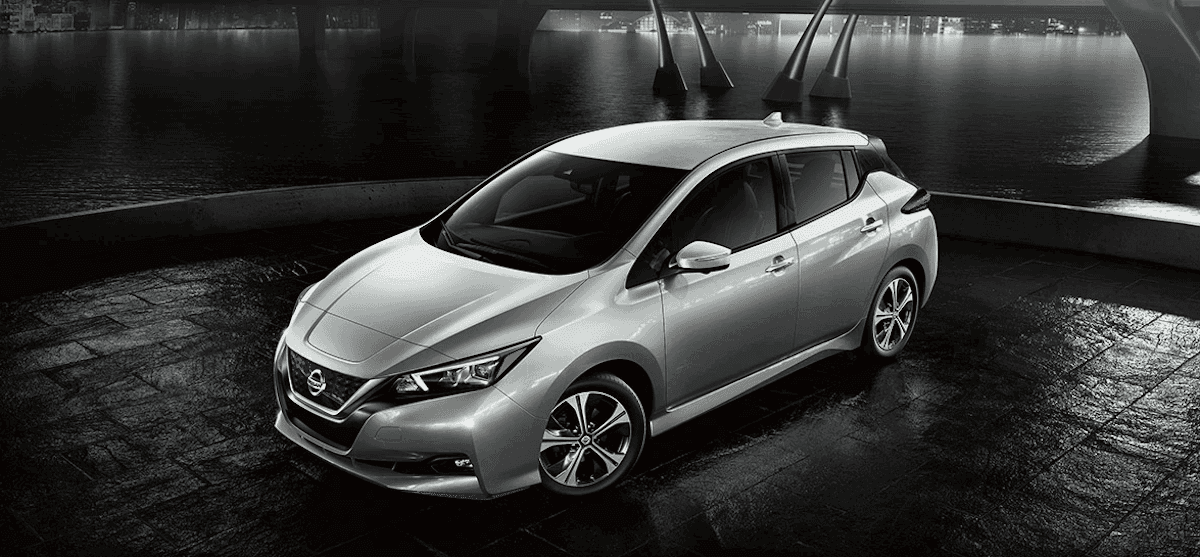 Drivers looking for the ultimate fuel-efficient performance on Huntington Park roads will find everything and more behind the wheel of the Nissan LEAF. This one-of-a-kind electric vehicle from Nissan offers drivers more ways to save on every tank of fuel, making this model perfect for your wallet and the environment. With a powerful standard 110 kW AC synchronous electric motor to replace your normal engine configuration, this impressive Nissan LEAF battery offers incredible capabilities but must be charged effectively so you'll be ready to hit the road. Just as no journey is never the same, there are multiple options available to charge your Nissan LEAF battery. Learn more about how to take care of your Nissan LEAF battery so you can keep moving with the automotive experts at Nissan of Downtown L.A..
How Does the Nissan Battery Work?
The Nissan LEAF battery works alongside your electric motor to provide you seamless power and clean energy as you drive through South Gate. Just as you'll have different engine or transmission choices to pick from in a lineup, the Nissan LEAF features a standard 40 kWh battery and an available 62 kWh battery to meet your needs. With the 40 kWh battery, you'll achieve up to a 150-mile EPA range and leverage a strong performance of 147 horsepower. If you opt for the 62 kWh battery, you can go further with a 226-mile EPA range as well as an upgraded performance of 214 horsepower thanks to the Nissan LEAF PLUS.
How Long Does the Nissan LEAF Battery Take to Charge?
With so much power and efficiency at your fingertips, you might be wondering: How long does the Nissan LEAF battery take to charge? This depends on which battery your vehicle has and which charging outlet you're using. You can choose from a standard or public 240-volt charging outlet to provide you with seamlessly charging wherever the road takes you, a powerful 480-volt public quick charging outlet to provide you an accessible boost to your commute, as well as a 120-volt outlet that provides you with plenty of time to plan out every stop and destination on your trip. Each offers its own benefit to effectively charging your Nissan LEAF battery and will have your vehicle ready to roll in the following time intervals:
Using a 240V Public or Home Charging Outlet
With a 40 kWh battery: Flat to fully charged in eight hours
With a 62 kWh battery: Flat to fully charged in 11.5 hours
Using a 480V Public DC Quick Charging Outlet
With a 40 kWh battery: Flat to 80 percent charged in 40 minutes
With a 62 kWh battery: Flat to 80 percent charged in 60 minutes
Using a 120V Standard Home Charging Outlet
With a 40 kWh or 62 kWh battery: Flat to fully charged in 20 hours
Experience the Nissan LEAF and More at Nissan of Downtown L.A.
Now that you know more about the performance capabilities of your Nissan LEAF battery as well as how to effectively charge it, you'll have all the knowledge and experience you need to take advantage of your improved fuel economy on Bell Gardens roads. Find a new Nissan LEAF for sale among our online inventory at Nissan of Downtown L.A. along with a vast selection of other electric models. Speak with a member of our finance team to explore your car-buying and leasing options to see what suits you best. Contact us today for more information and to schedule an appointment at our dealership in Los Angeles!